Your quality

of life is at the heart of everything we do
At Patty's, we're passionate about delivering life-changing care that prioritizes your quality of life. We embrace an 'old school' approach that goes beyond checkboxes and spreadsheets. To us, you're more than a client; you're part of the Patty's family.
Our hand-picked team of experienced and compassionate support staff understands that excellence and professionalism matter in the everyday moments that count. We don't just provide care; we provide understanding and support tailored to your unique needs.
We're here to make a difference in your life, whether it's through personal care, companionship, or other services. Take the first step towards a better quality of life by reaching out to Patty's today. You're not alone; you have a dedicated family waiting to assist you.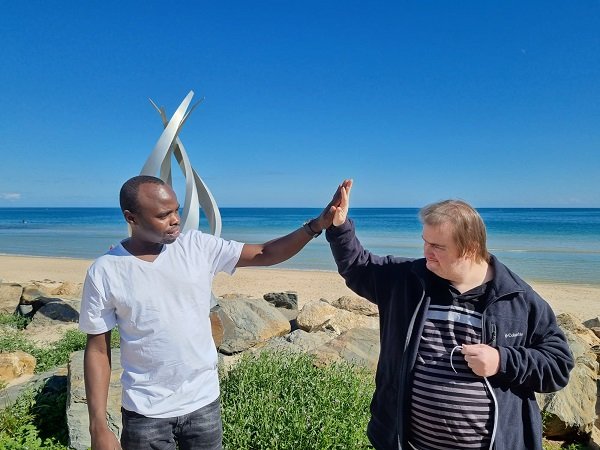 At Patty Health and Care LTD, we're dedicated to empowering individuals through the National Disability Insurance Scheme (NDIS). We understand that everyone's needs are unique, which is why we specialize in crafting custom NDIS plans tailored to your specific requirements.
Our goal is to provide you with a comprehensive NDIS plan that not only ensures access to a wide range of services but also maximizes your independence and choice. We believe that by customizing your plan, we can help you achieve the best possible outcomes and enhance your quality of life.
Working as a support worker with patty health and care i can say its quite impressive with supportive management ,good team work among the employees as we serve delightly to our co-operating client ,really happy being part of this amazing family.
valentino persello
2023-11-20
My stay here at pattys respite has been like i am one of the family .everyone is always happy and laughing and smiling. It is a great atmosphere and the place is always very clean and the carers and support workers are more than happy to cater for anything you may require. The food is also good. The rooms are way above average and the community kitchen ,dining room and lounge room are all new and spotless clean ,also each bedroom has its own smart tv and air conditioning and spacious .there is also a balcony with a pictorious view of city lights and hills and trees .my stay here is a very relaxing and homely feeling.i would rate it more than five stars cause it is by far the best ive encountered. I was very stressed when i first come here now i am so chilled out.
Patty Health and care provides good working relationship among the employees; team work which results to offering quality and best services.
I love to work with Patty health and care there are professional and friendly we enjoy with them work.
PATTY HEALTH AND CARE - recommended by a friend and I have been working now with them and I'm enjoying my work as support worker. Good team work and supportive Management.
Hi my name's dylan I have been with Patty's health and care for the past 7months now and I have had nothing but the best experience. I usually feel uncomfortable and have discomfort around people, but patty and her employees have made me feel the total opposite. There all bright and colourful bunch, and since I've been working with them I feel like they have helped me find purpose in life and provided me with a second chance in life and helped me cure my low self of steam. they have helped me find a job and are always flexible to help when ever I have needed help. I would recommend these guys over all others I have been with!
Really good serverces love Patty care
Great place to work and they always provide excellent care and support to the clients
A relaxed, enjoyable and rewarding place to work for support workers.
24/7 NDIS Support in South Australia
Twenty-four hours a day, seven days a week, the team at Patty Health and Care Ltd are here  to help. We understand that life isn't always predictable and we're here to offer you the support you need, when you need it
You see, our care team isn't just knowledgeable; they're understanding, and patient, and most of all, we invest in keeping them up-to-date on the most recent changes to NDIS regulations. Any questions you may have, we'll have an answer for you.